We are supplier of the product
undecanedioic acid
to several customers in the chemical and technical industry.
Please note the specification data of
undecanedioic acid
in the following table.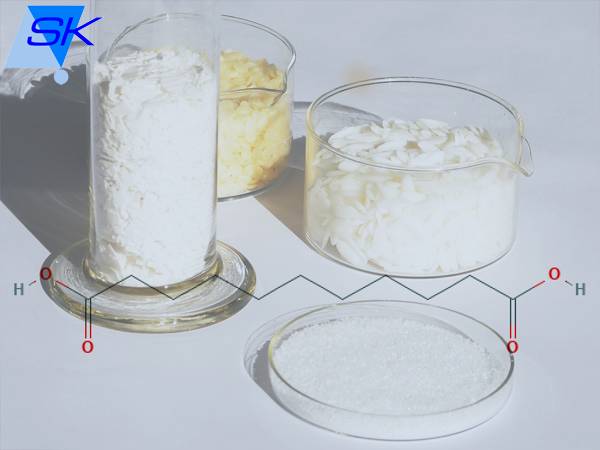 → undecanedioic acid
safety data sheet PDF
→ Undecandicarbonsäure deutsche Version
SysKem Chemie GmbH is a member of the SPC Network:
spc-selectedproducts.de
Please note:
We do not supply the product
undecanedioic acid
to private users!
General informations:
Undecanedioic acid is used by SysKem Chemie in mixtures for the chemical industry.
Simplify your processes too: Let us mix undecanedioic acid for you with other components according to your formulations and fill it into packaging specified by you.
We fill undecanedioic acid for our customers in customer-specific packaging. From 1 kg to 1000 kg, everything is possible.
In order to guarantee a short-term and reliable supply of undecanedioic acid, we have agreed minimum quantities with our customers, which we then keep in stock. We would be glad to do this for you too.
The quality of our undecanedioic acid is regularly tested in our laboratory.
Product Specification:
Chemical name:
dicarboxylic Acid, C11
Appearance:
white powder
assay:
min 97 %
total acidity:
min 99 %
Moisture:
max: 0,6 %
Density:
1,184
Packing:
bags, bigbags, drums, customized packaging
Einecs-No.:
217-440-6
Notes:
melting point: 110-113 °C
Synonym:
C11H22O2, n-Undecansäure
Label:
GHS07
Product categories:
carbonic acid or carboxylic acid,
This data is only for your information purposes and does
not
imply a guarantee for a certain application.
→ Specification data undecanedioic acid PDF version