We are supplier of the product
Lactic Acid 80%a
to several customers in the chemical and technical industry.
Please note the specification data of
Lactic Acid 80%a
in the following table.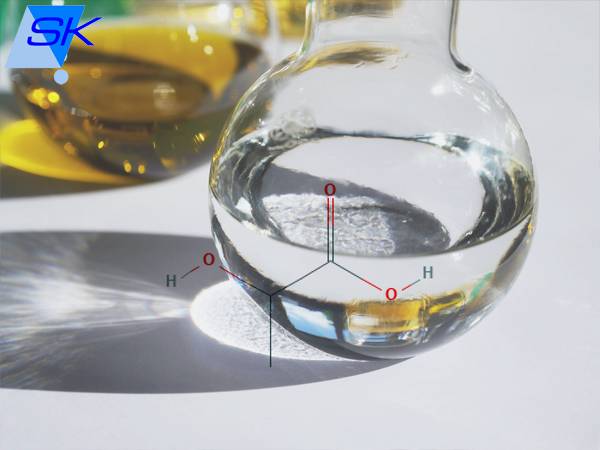 → Lactic Acid 80%a
safety data sheet PDF (german version)
→ Milchsäure 80% deutsche Version
SysKem Chemie GmbH is a member of the SPC Network:
spc-selectedproducts.de
Please note:
We do not supply the product
Lactic Acid 80%a
to private users!
General informations:
completely soluble in water
pH value < 2 (25°C)
Boiling range110 - 130 °C
Melting range < -80 °C
SysKem Chemie GmbH offers the possibility to fill the product Lactic acid 80% into individual containers according to the customer's requirements and guarantees regular quality control in the laboratory according to the batch specifications.
Product Specification:
Chemical name:
2 hydroxypropanoic acid
Appearance:
colourless to yellow liquid
assay:
79,5 - 80,5 %
other:
CL: max 20 ppm; sulphate: max. 50 ppm
Density:
1,18 - 1,21
Packing:
drums, cisterns, IBC
IMCO:
Kl. 8 Verpackungsgruppe III (E)
Einecs-No.:
201-196-2
UN-No.:
3265
Synonym:
2 hydroxypropanoic acid, L-(+)- Milchsäure
Hazard Informations:
Lactic acid 80% is classified as a hazardous substance.
Lactic acid 80% causes skin irritation and severe eye damage.
Label:
GHS05
Product categories:
carbonic acid or carboxylic acid,
This data is only for your information purposes and does
not
imply a guarantee for a certain application.
→ Specification data Lactic Acid 80%a PDF version