We are supplier of the product
hydrogenated tallow amine, destillated
to several customers in the chemical and technical industry.
Please note the specification data of
hydrogenated tallow amine, destillated
in the following table.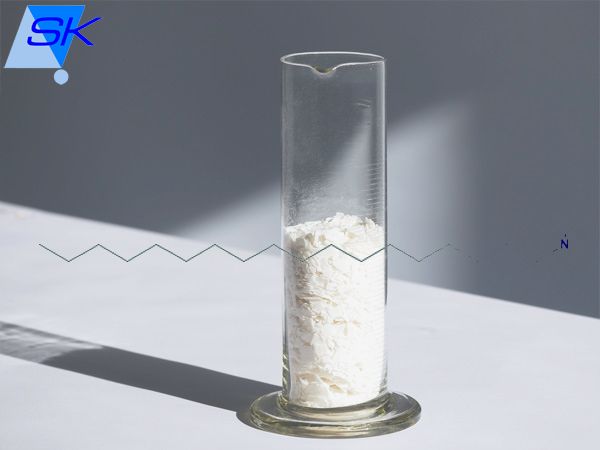 → Talgamin hydriert,destilliert deutsche Version
SysKem Chemie GmbH is a member of the SPC Network:
spc-selectedproducts.de
Please note:
We do not supply the product
hydrogenated tallow amine, destillated
to private users!
Product Specification:
Chemical name:
1-Aminooctadecane
Appearance:
white to yellowish flakes or prills
assay:
primary amine : min 98 %,, other amines : max 1 %
iodine value:
max 5
Moisture:
max 0,5 %
Density:
0,8 (70°C)
Packing:
bags
IMCO:
Kl. 9 Verpackungsgruppe III, (E)
Einecs-No.:
262-976-6
UN-No.:
3077
Notes:
melting point 44-57 °C; colour max 5 gardner
Synonym:
1-Aminooctadecan, hydrogenated Tallow amine, Talgamin
Label:
GHS05, GHS09, GHS07
Product categories:
amines,
This data is only for your information purposes and does
not
imply a guarantee for a certain application.
→ Specification data hydrogenated tallow amine, destillated PDF version